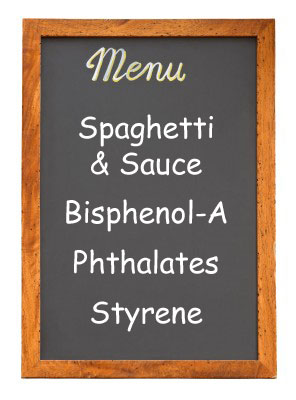 Certain Plastics May Hurt Male Sexual Functioning

The more you're exposed to the bisphenol A (BPA), the more trouble you'll have getting erections and enjoying your sex life, suggests new research.
By Adam Bean

Protect yourself from unhealthy BPA effects by keeping the chemical out of your food and drink.

RODALE NEWS, EMMAUS, PA—The chemcial bisphenol A, or BPA, has been widely used in plastic products for more than 50 years. It's found in countless items we come in contact with every day, including water bottles, sports equipment, medical devices, dental fillings and sealants, eyeglass lenses, even CDs and DVDs. But the chemical has been getting a lot more attention lately as research points to BPA's unhealthy effects—so much so that both the U.S. Food and Drug Administration and the Environmental Protection Agency (EPA) have expressed concern. Now male sexual functioning can be added to the list of health problems linked to BPA exposure, a list that already includes cancer, diabetes, liver problems, and developmental problems and aggressive behavior in children.

READ THE ARTICLE:
http://www.rodale.com/bpa-effects?cm_mmc=DailyNewsNL-_-2010_06_09-_-Top5-_-NA